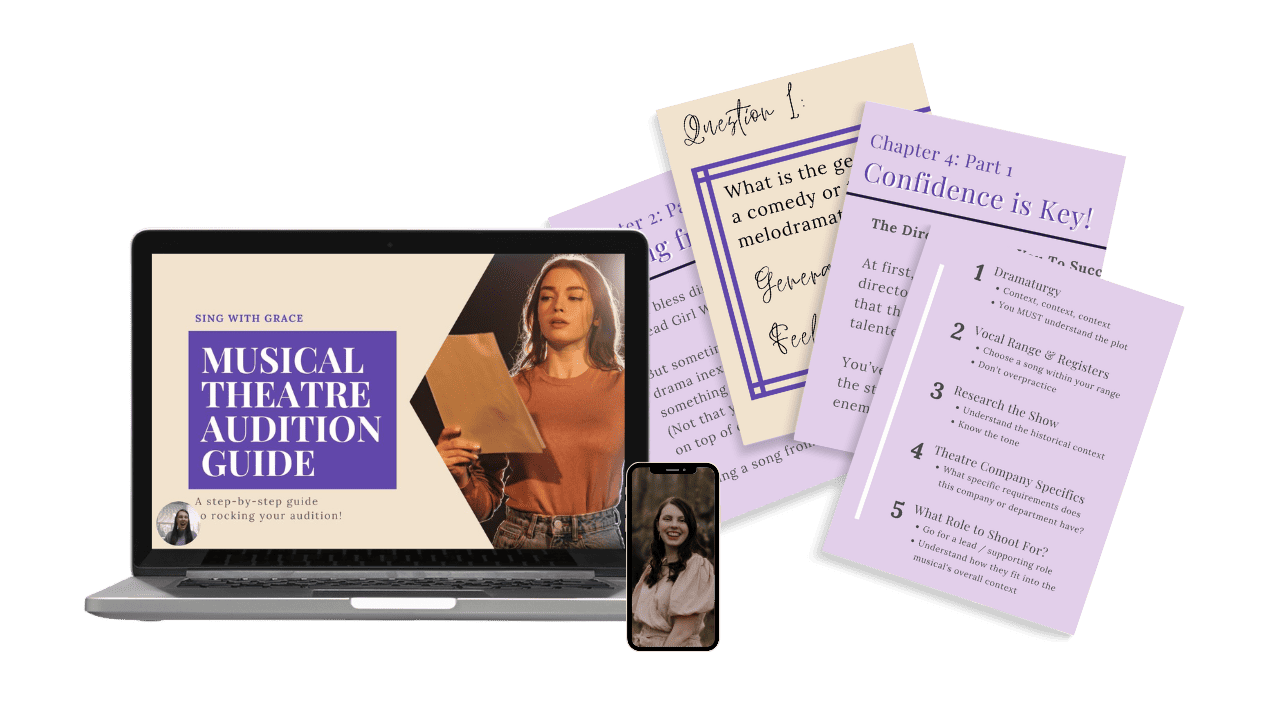 A 50-Minute, Online Musical Theatre Audition Workshop To TRANSFORM your audition game and teach you how to land lead roles!
Audition Intelligence: How to Prepare Through Research
A Song for Every Role: Tips for Choosing the Perfect Audition Song
Song Surgery: Tips for Cutting and Rehearsing Your Audition Song
Lights, Camera, Audition: Strategies for Shining in the Audition Room
Putting everything you've got into an audition, but still getting stuck in the ensemble?
Self-sabotaging your audition with nerves and stress?
Choosing the wrong audition song (but only realizing it once you've heard everybody else audition)?
Who is this workshop for?
This workshop is for anyone who is interested in upping their musical theatre audition or performance game. It is pre-recorded and you can access it forever once you've downloaded it!
Whether you are a beginner or an experienced performer looking to take your audition skills to the next level, in the workshop Grace teaches actionable steps to knowing exactly what the directors are looking for, how to select and rehearse the perfect audition song, audition room survival tips and more!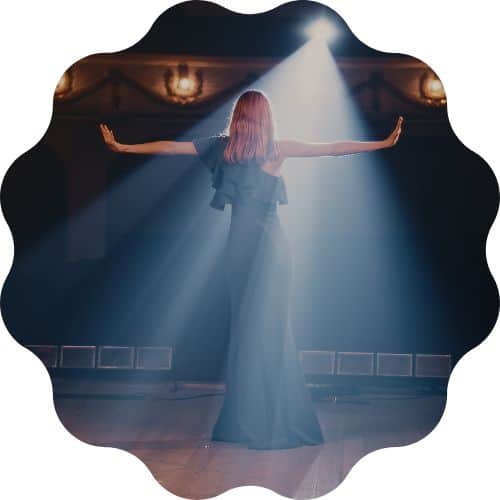 This workshop is perfect for actors, singers, and dancers who want to learn how to stand out in musical theatre auditions and finally land that dream lead role in a musical!
"I was looking for a Social Media Course to expand my career horizon. A friend of mine suggested to learn from Steve's online courses and it really worked for me."
"A fantastic and very engaging course. All of the information offered by Steve was completely practical, relevant and presented in an easy, digestible and interesting way."
"This course was a breakthrough in my knowledge of digital marketing. The content is comprehensive and of great quality, engaging and interactive."