I have had many nightmares in which I forget to bring something crucial to my audition. From forgetting dancing shoes to sheet music to missing the audition entirely! UGH. Luckily, these were just dreams. But if you have any concerns that you are not 100% ready for your musical theatre audition or if you just want to keep organized for your audition to boost your confidence, you've come to the right place!
In sharing this free printable audition preparation checklist with you, I want to help ease your mind of any pre-audition stresses! I hope you enjoy using it as much as I do!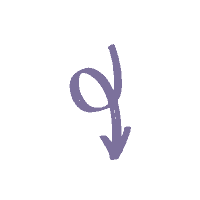 And here are more thoughts about auditioning and resources of mine you can explore at your leisure 🙂
I suggest always having extra copies of your headshot and resume in your audition binder.
Check out my audition song idea quiz here! 
If you have not picked out a song to sing, please check out my advice for choosing the perfect audition song!
If using a backing track, make sure you can stream the track without being connected to Wifi as not all theatres have strong Wifi. I recommend legally downloading or purchasing the track.
If you are not sure if your song is cut properly, here is my guide choosing and marking audition song cuts!
If you have separate outfits, be sure to pack *ahem* the right undergarments to wear with them!
My favorite audition snacks are peanuts, peanut butter crackers (Gluten-free for me!), or bananas…be sure to choose something that will help calm your stomach. 
Plan your transportation ahead of time! Don't just assume someone can give you a ride or rely on Uber . . .
Always make sure you know exactly where you are going. If this is your first time auditioning somewhere, I recommend arriving 30 minutes early. You never know what forms they will want you to sign, what kind of warmups they'll do, or if they will start teaching the dance combo early!